Integrated Team SCheduler
Allowing municipal service delivery agents to bring multiple departments and resources together in a single system for flexible client appointments.
Let's get to
know each other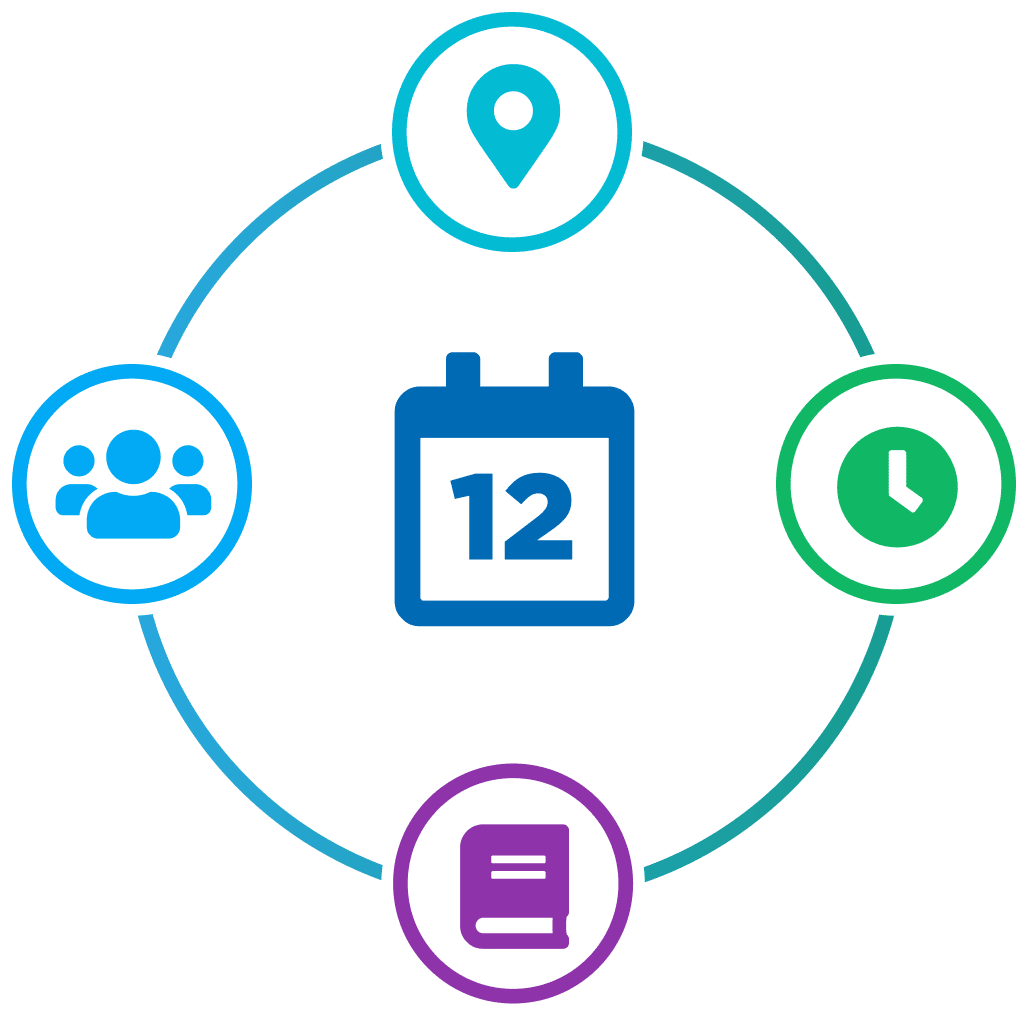 Designed directly with front-line staff
Manage Time Effectively
The Scheduler provides integration capabilities across teams, offices and departments to encourage complete, wrap-around services for your caseload.
Choose from upcoming staff availability to reduce conflicts and cancellations, while improving communication between staff and clients.
Less Back &
Forth Emails
Easily review the availability of various resources – such as staff, locations and items – and book the best time to meet with a client or as a team.
Staff will be able to reduce cancellations and avoid double-bookings with a clear way to review appointment conflicts.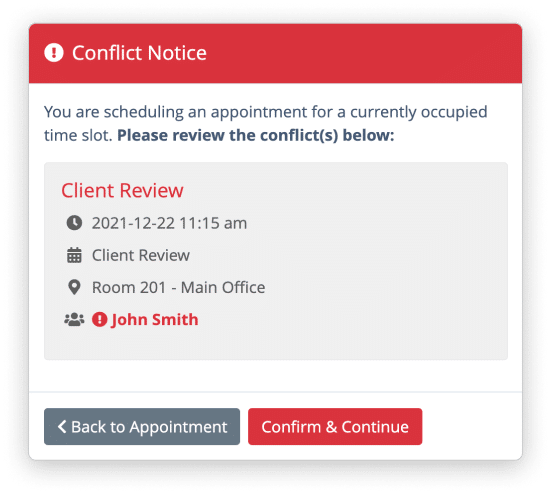 Real-Time Indicators
Get real-time check-in notices from staff at the front desk that a client has arrived.


Easily Find Time
For your Clients
Easily create and duplicate schedules for individual staff or entire teams to indicate availabilities for appointments or meetings.
The Equity Engine ensures that workloads are shared between the entire team, so you can quickly find the best availability for any appointment type.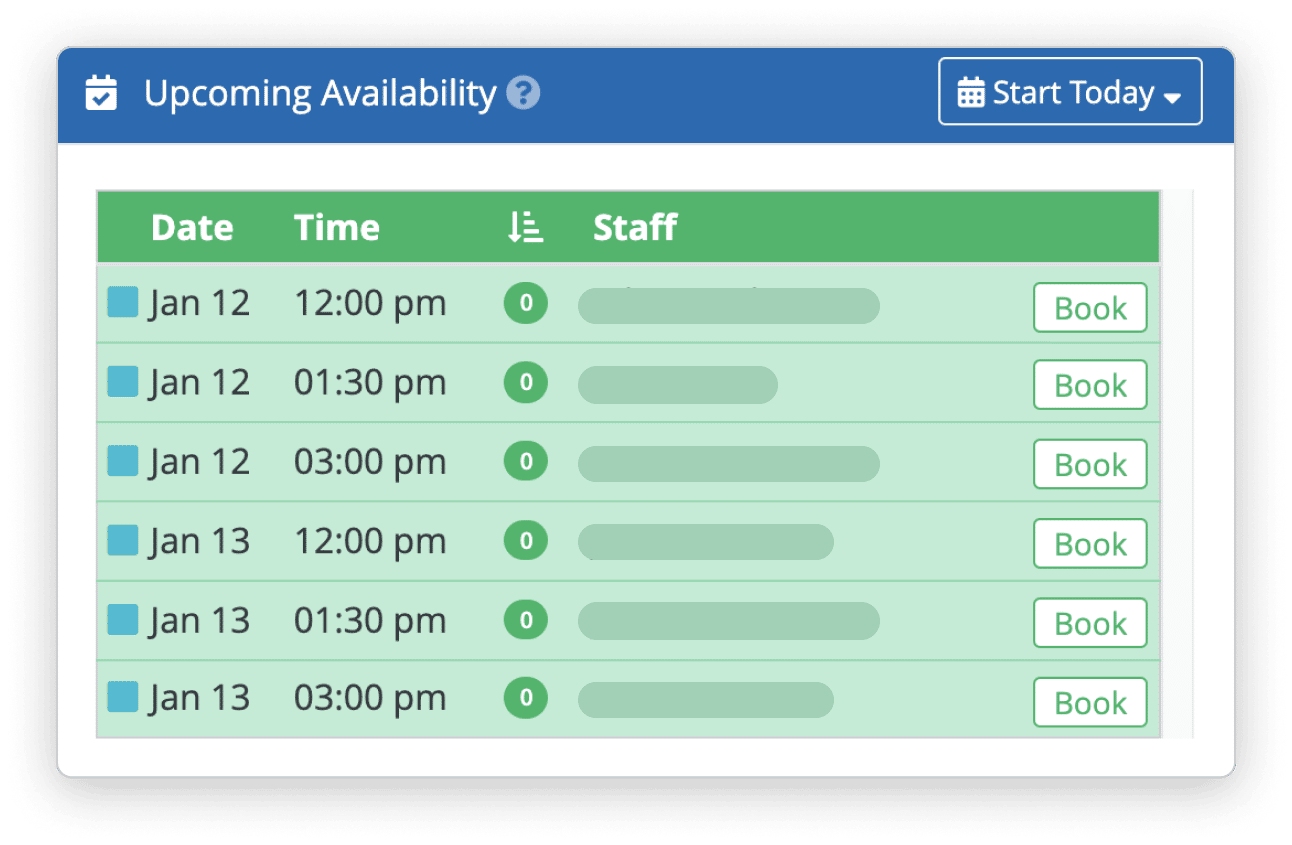 All the Features
You Expect…
And Tools You Didn't Know Existed
Automatic Invitations & Reminders
Advanced Calendar Filters
What Our
Clients Are Saying
Niagara Region
"It eliminates the need for staff to have to collect the information on Excel spreadsheets in order to understand where clients would like to work, where they would like to go to school or where they would like to gain more skills."
Lori Watson
Director, Social Assistance and Employment Opportunities
Niagara Region
District of Parry Sound
"This tool provides us with crucial data for program planning and reporting purposes, and the information collected allows us to provide quality, individualized case management supports to the most vulnerable in our communities."
Jeffrey Degagne
Manager, Income Support & Stability
District of Parry Sound Social Services Administration Board

Niagara Region - Erin
"This software has resulted in significantly less administrative work and provides more time for staff to focus on client support by providing timely responses to critical situations."
Erin Mozina
Manager, Social Assistance and Employment Opportunities
Niagara Region

Waterloo
"This effective case management tool has helped better understand our clients so we can connect them with local resources when needs are identified and streamline service delivery to them towards employment."
Sheri Phillips
Manager, Employment and Income Support
Region of Waterloo Community Services

Waterloo - Chase
"Our staff have been able to engage clients in more meaningful and trusting conversations. We have a better sense of the types of barriers people are experiencing, and have created specific service partnerships and options for clients."
Chase Collver
Manager, Strategic and Quality Initiatives
Region of Waterloo Community Services

Ready to see the Good stuff?
Let us show you around
A quick demo with our product specialists will help you know if the Clark Integrated Team Scheduler is a good fit for your organization. Learn more about all the features, tools and benefits of this system to help your team support clients in providing flexible, integrated services!
Let's get to
know each other