The team at Clark has been working closely with One Kids Place for many years now. With the launch of the Pinwheel Campaign, the Clark's are proud to have our names up on our front door in support of this local Children's Treatment Centre. It's exciting to see these pinwheels popping up across so many businesses around town.
About the Pinwheel Campaign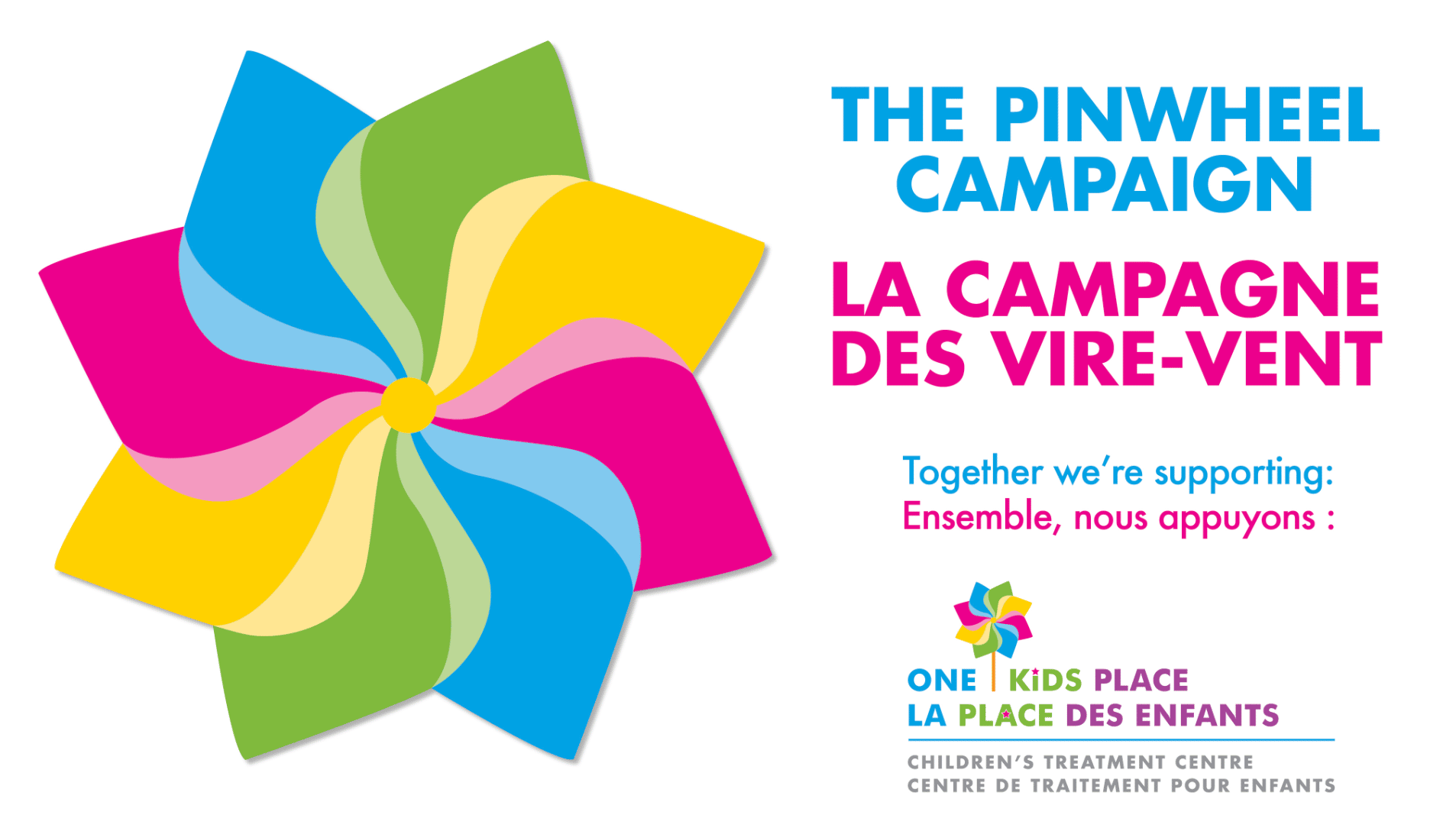 One Kids Place Children's Treatment Centre launched a significant public awareness campaign that will run from October 6 through October 22.  The Pinwheel Pin-up Campaign will see One Kids Place partnering with community businesses and organizations, who will engage their clients and customers to support our Children's Treatment Centre. Donations will be collected by our community partners and pinwheels proudly displayed in all of their windows.  By making a donation and displaying a pinwheel, you are showing your support for the children and youth who receive services from One Kids Place.
---
Le Centre de traitement pour enfants La place des enfants mène une importante campagne de sensibilisation jusqu'au 22 octobre. Dans le cadre de la campagne des vire-vent, La place des enfants collabore avec des entreprises et organismes locaux qui invitent leurs clients à appuyer le Centre de traitement pour enfants.  Les dons sont recueillis par les partenaires communautaires affichant fièrement des vire-vent dans leurs fenêtres. En faisant un don et en affichant vous aussi un vire-vent, vous pourrez montrer votre appui aux enfants et aux jeunes qui reçoivent des services de La place des enfants.